The stuff we fly
Unlike some other operators, we own all the helicopters that we fly. We don't lend, lease or rent resources from others. In this way, we avoid exposing us and our clients to flying in helicopters others than the ones that we ourselves take care of and maintain. This is a vital part of the safety management here at HeliAir Sweden.
The pages below contain some information regarding the helicopter types we fly, as well as the helicopters in our own fleet.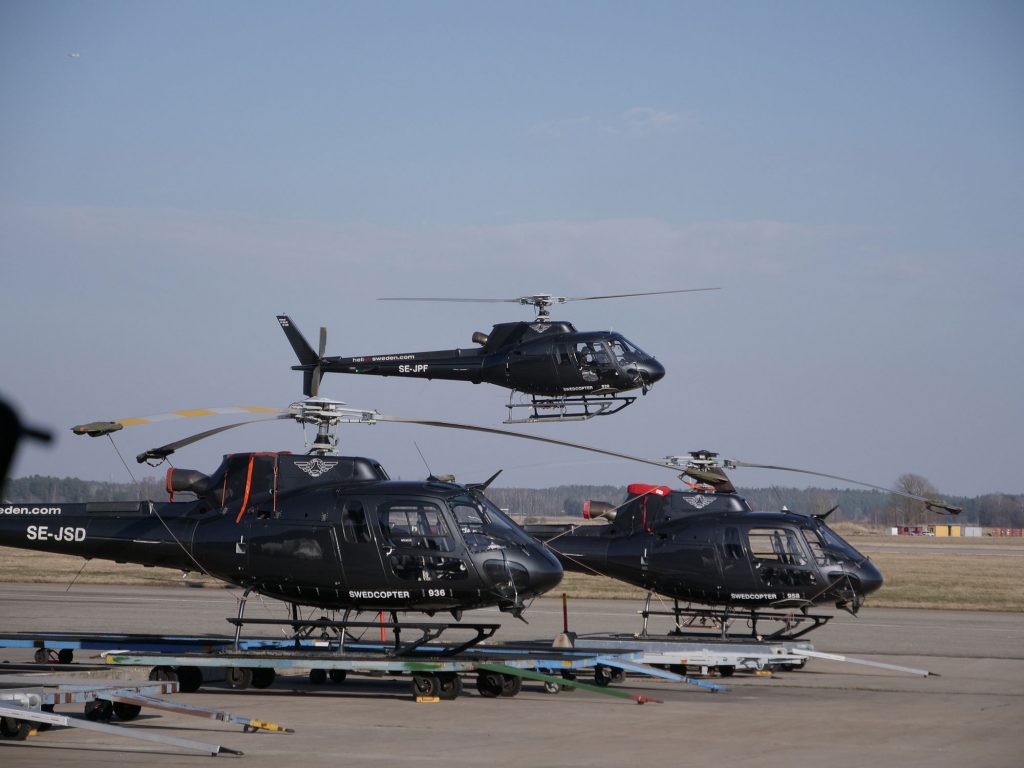 AS350 (B2, B3, B3+, B3e)
Eurocopter AS350 Écureuil (Squirrel) is a single-engine turbine helikopter originally designed and manufactured in France by Aérospatiale, today Airbus Helicopters. It is the world´s largest helikopter manufacturer measured in annual revenues as well as in the number of manufactured units. Apart from the manufacturing in France and Germany, helicopters are produced in Brazil, Australia, Spain and USA (sold under the name AStar in the U.S.). As an example, the Brazilian subsidiary Helibras has manufactured some 350 AS 350's delivering nine ot of ten to the South American market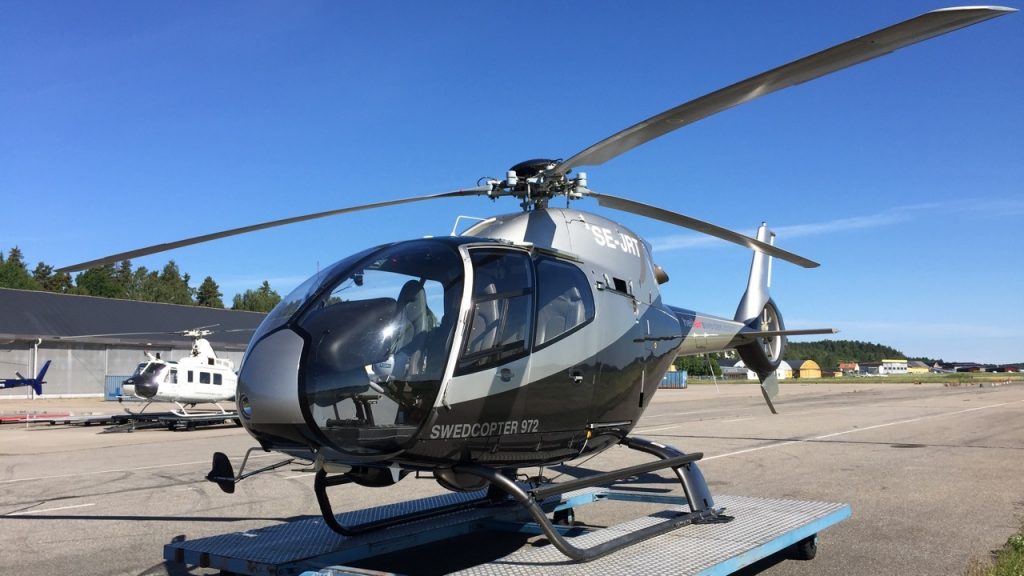 EC120
The EC120 B is a helicopter type developed by Eurocopter, now days knows as the Airbus Helicopters H120. The helicopter is very user friendly, cost effective with good safety margins. The helicopter type was developed and put into production late 1990 and since then around 700 EC120 B have been produced with more than 400 operators. The helicopter can carry up to 4 passengers whilst still maintaining good comfort. The seats both in the front and in the back are energy-attenuating to provide the passengers with the best safety possible.
EC135T2+
More information to come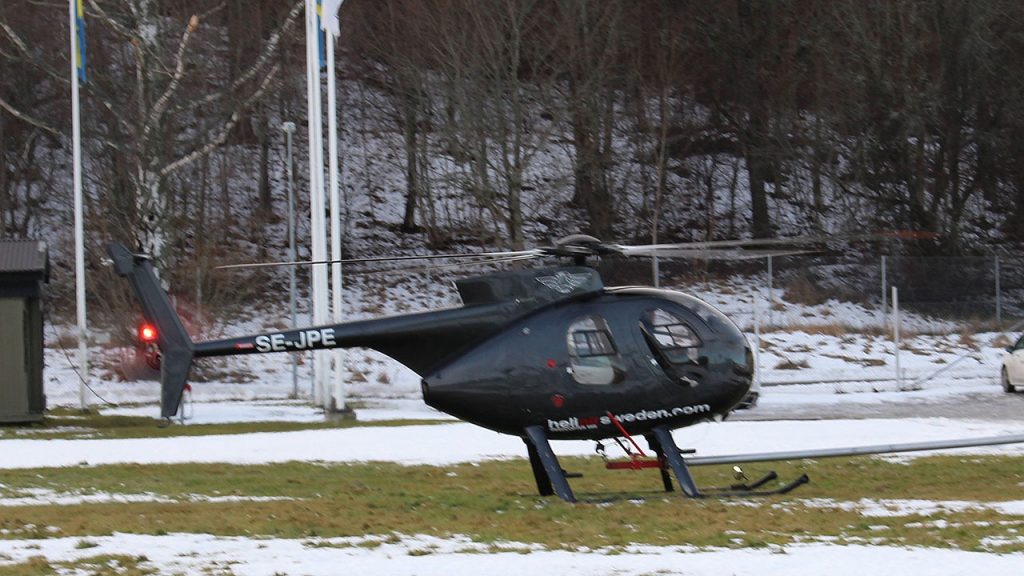 HUGHES MD 500 D
More information to come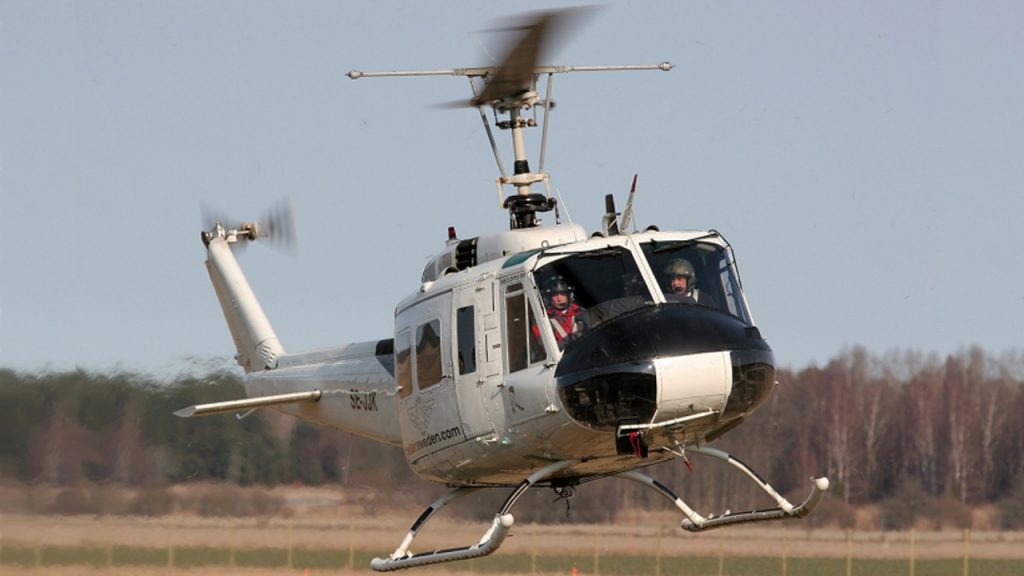 BELL-UH1H (HUEY)
Bell UH1-H Iroquis is a medical evacuation and utility helicopter originally developed for military use, and it made its first flight October 20, 1956. It is a single-engine turbine helicopter with 2-blade main and tail rotors.
The UH-1 was ordered into production in March 1960, and was the first turbine-powered helicopter produced for the US Military. More than 16 000 Hueys have been produced worldwide since then. It was first used by the US Army during the Vietnam War, where it also earned it's nickname Huey after the original design name HU-1. Approximately 7 000 UH-1 helicopters serviced in Vietnam, where our own Huey has a past with 202 combat missions on the record. Early models were equipped with Lycoming T53 engines, rating from 700 up to 1 400 shp. Civilian market models 204 and 205 were both developed based on the UH1 design, and reached the market as early as 1961. In the early 1980's, more than 12 000 units had been delivered worldwide, with yet a vast number of military aircraft converted to civilian use.