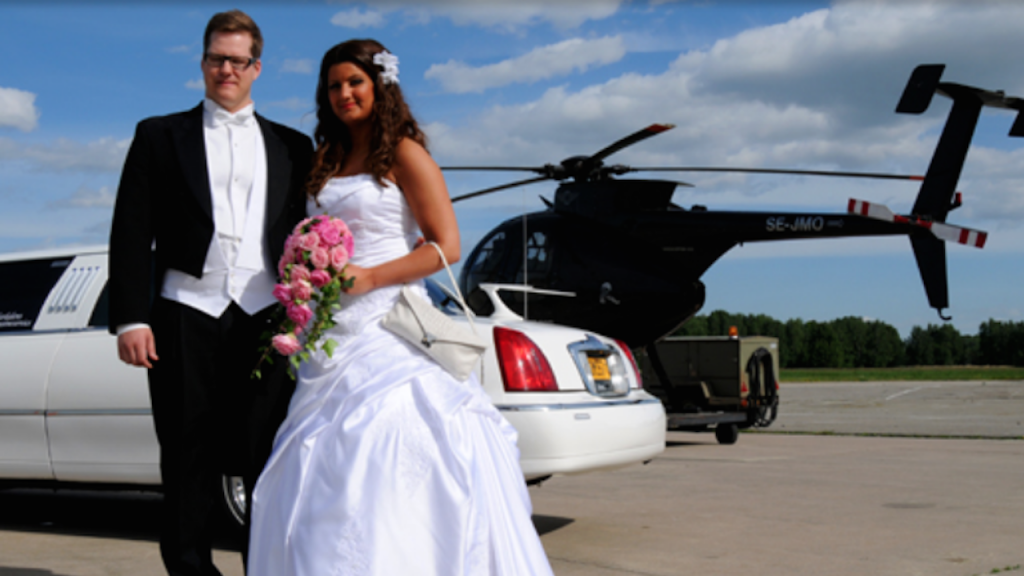 To create memories that last
Turn your wedding day, 50th anniversary or prom into something out of the ordinary – rent a helicopter! We will take you to the church, banquet hall or any other location of your choice, guaranteeing that you will have an unforgettable experience.
Would you like to arrive at your wedding or a party in a way that no one ever forgets? Then let us take you there in a helicopter! Thanks to the helicopter's ability to take off and land almost anywhere, we can pick up and drop off passengers exactly where it counts, right in the center of events.